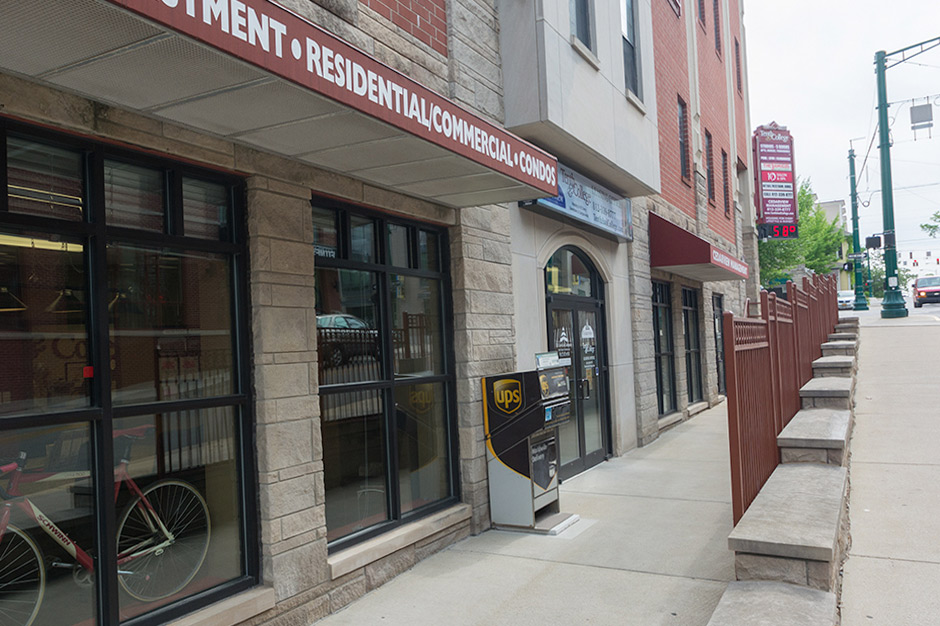 Cedarview Management
Since 1972…
Cedarview Management began over 40 years ago when Dr. George and Sydell Lewis moved their family to Bloomington when two of their sons, Barney and Marshall, were students at Indiana University. In 1972, Sydell and her eldest son, Barney, partnered to create Cedarview Management. The first building constructed was a 12-unit building located at 509 E. 10th street, still known today as "Cedarview Apartments", and is still a part of the Cedarview Management portfolio.
In 1978, following in the footsteps of his mother and eldest brother, Elliot Lewis purchased "The Lincoln House" during his senior year of high school with the money he earned from his job at Block's Department Store. During the 1980's and 1990's, Cedarview Management and the Lewis Family continued to invest in their hometown by acquiring and improving additional rental properties.
Projects & Developments
In the early 2000's, Elliot took a more active leadership role in Cedarview Management and in 2004 was instrumental in improving the downtown Bloomington district by developing the first downtown luxury apartment complex, "Tenth & College". Fueled by his passion for design and the desire to transform the downtown area, Elliot continued designing and developing the Tenth & College Campus between College and Morton Streets. The Tenth & College [TC] Campus now includes Tenth & College (2004), Tenth & College Village (2009), Morton Mansions (2010), Tenth & College Horizons (2012), Morton Grad (2013), Studio 531 (2014). The TC Campus offers residents a lifestyle with a heated swimming pool, 24/7 study room, clubhouse and fitness centers.
In 2011 & 2012, East Bay I & II were built next door to the Indiana Technology Park on 10th and the Bypass. This was a welcome addition to the ongoing transformation of the growing Indiana University campus and is nestled on a park-like parcel with green-space and a large tree canopy.
Historic Properties
Cedarview Management's portfolio also contains three historic properties, which have been, or are in the process of being renovated, to preserve the rich history of our community. Stone Mansion, with 5 unique apartments, is an elegant limestone J.L. Nichols designed structure built in the early 1900's for the Showers family. In 2012 and 2013, interior renovations updated this historic home with special care taken to retain many of the original historic features. In 2007 the Oddfellows Building, home to 12 one-of-a-kind apartments, was added to our portfolio and immediately underwent much needed major renovation and preservation, with support from the Bloomington Urban Enterprise Association [BUEA], to restore this historic structure. In 2013 the Buskirk-Showers Mansion [formerly The Pinnacle Building] was purchased. This home was re-named to honor two of the home's former families. Immediately after purchasing, the Buskirk-Showers Mansion underwent extensive preservation efforts, also in cooperation with the BUEA, to maintain its historic façade that was found to be in danger of collapsing.
Commercial & Retail
In 2006, The Lewis building was developed to accommodate the Indiana University Maurer School of Law legal clinics, which utilizes both the second and third floors. The Lewis Building is also home to 9round Kickboxing, Dagwood's Deli & Sub Shop and Qdoba Mexican Grill.
On the Tenth & College Campus, Cedarview's commercial portfolio is located on the main floor of the Tenth & College building and is currently home to The 3 Amigos Mexican Restaurant, NutritionHQ and Eli's Sandwich Shop.
Elliot takes an active role in the Bloomington Community by supporting the Boys & Girls Club, Cardinal Stage Company, Habitat for Humanity and funding an annual scholarship at the Indiana University Maurer School of Law in honor of his father, Dr. George Lewis.
For Every Lifestyle & Budget
Cedarview Management offers a wide range of residential properties all over Bloomington for "every lifestyle and budget". Cedarview will continue to search for new opportunities in order to enhance and contribute to our community. Let us help you find the right place for your budget & lifestyle today!