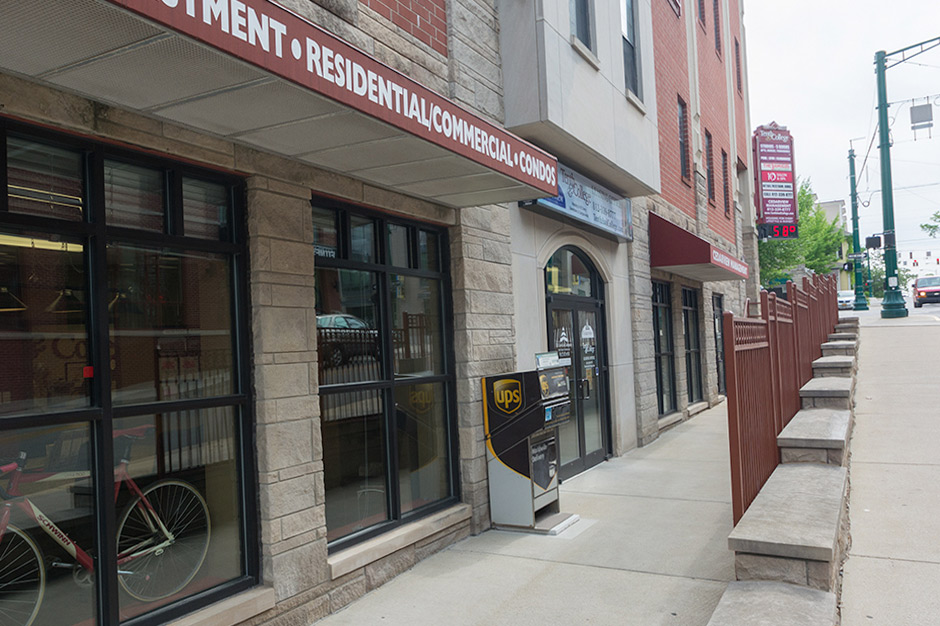 Cedarview Management
Since 1972…
Cedarview Management began over 45 years ago when Dr. George and Sydell Lewis moved their family to Bloomington. In 1972, Sydell and her eldest son, Barney, partnered to create Cedarview Management. The first building constructed, known as "Cedarview Apartments" at 509 E 10th Street, is still a part of the Cedarview Management portfolio today.
For Every Lifestyle & Budget
Cedarview Management offers a wide range of residential properties all over Bloomington for "every budget and lifestyle". Let us help you find the perfect home to fit your budget & lifestyle today!
Downtown & Developments
Cedarview Management was instrumental in improving the downtown Bloomington district with the development of the luxury apartment complex, "Tenth & College". This corner has since been dramatically transformed into the Tenth & College Campus, which consists of six luxury apartment buildings – Tenth & College, Tenth & College Village, Morton Mansions, Tenth & College Horizons, Morton Grad and Studio 531. The TC Campus offers residents a lifestyle with a heated swimming pool, 24/7 study room, clubhouse, and a state of the art fitness center.
Tech Park Apartments will be added in 2018 and is located on the perimeter of Bloomington's downtown Certified Technology Park, across Morton Street from the Tenth and College Campus.
In 2011 & 2012, East Bay I & II was built next door to the Indiana University Technology Park at 10th and the Bypass. It will be also "steps" away from the new $500 million Regional Academic Health Center, which will house Indiana University Health Bloomington, slated to open in 2020.
In 2015, The Gateway was completed, offering quality finishes, amazing views of Miller-Showers Park and just a block from IU Memorial Stadium and Assembly Hall. Go Hoosiers!
CitySide By Alexa is Cedarview's newest luxury apartment complex, located in the heart of downtown Bloomington, 1 block from Kirkwood on 4th Street – within walking distance to restaurant row, shops, the B-Line Trail, and Indiana University's campus.
Cedarview will continue to search for new opportunities to enhance and contribute to our community.
Commercial/Retail
In 2006, The Lewis building was developed to accommodate the Indiana University Maurer School of Law legal clinics, which utilizes both the second and third floors. The Lewis Building is also home to 9round Kickboxing, Dagwood's Deli & Sub Shop and Qdoba Mexican Grill.
On the Tenth & College Campus are The 3 Amigos Mexican Restaurant, Eli's Sandwich Shoppe & Nutrition HQ.
The Buskirk-Showers Mansion is home to Greene & Schultz Trial Lawyers.
The Oddfellows building is home to a local favorite – FARM Bloomington.
Fifth Third Bank will have a fresh new look at CitySide, including completely renovated & covered drive-thru lanes.
Commercial tenants at The Gateway include Square Donuts, Swing-In Pizza and Jackson County Bank.
933 N Walnut was added in 2017 and is home to Bloomington's best escape room – Locked Up!
Historic Properties
Cedarview Management's portfolio also contains three historic properties, which have been renovated, to preserve the rich history of our community. Stone Mansion, with 5 unique apartments, is an elegant limestone J.L. Nichols designed structure built in the early 1900's for the Showers family and renovated in 2012-2013 to retain many of the original historic features. In 2007 the Oddfellows Building, home to FARM Bloomington and 12 one-of-a-kind apartments, was added to our portfolio and immediately underwent much needed major renovation and preservation, with support from the Bloomington Urban Enterprise Association [BUEA], to restore this historic structure. In 2013 the Buskirk-Showers Mansion [formerly The Pinnacle Building] was purchased. This home was re-named to honor two of the home's former families. Immediately after purchasing, the Buskirk-Showers Mansion underwent extensive preservation efforts, also in cooperation with the BUEA, to maintain its historic façade that was found to be in danger of collapsing.